2305 Rockland Road
Mont-Royal, QC
After more than 50 years of existence, Rockland is recognized as Montreal's top upscale fashion destination. It boasts an impressive lineup of prestigious, fashionforward retailers, such as Browns, Marie Saint Pierre, Michael Kors, Stuart Weitzman, Massimo Dutti and Karen Millen.
In all, Rockland is home to nearly 150 prominent stores and boutiques. Featuring a harmonious blend of contemporary design and refined materials, Rockland underwent major renovations in 2004 to revitalize the centre and further strengthen its unique market position.
Leveraging its exceptional reputation and unrivalled location, Rockland now offers shoppers an ambience that is more stylish, sophisticated and inviting than ever.
Sociodemographic profile
2015 retail area
Average age

38.3

Gender (%)

5248

Average household size

2.3

Average household income ($)

69,620

Population

201,874

2020 projected population

211,809

2025 projected population

221,633
Average age

38.6

Gender (%)

5248

Average household size

2.2

Average household income ($)

67,969

Population

529,167

2020 projected population

553,779

2025 projected population

579,092
Average age

39.7

Gender (%)

5248

Average household size

2.1

Average household income ($)

66,149

Population

1,547,015

2020 projected population

1,625,681

2025 projected population

1,702,568
Awards

2017 | Silver Maple Leaf Award (ICSC) : "Le Banquet" (Public relations category)
2016 | Environment Award, category Retail Building, for its leadership in environmental management
2015-2018 | BOMA BEST Platinum
Property features
Stores

153

Stores
Leasable area (ft²)

640,000

Visitors per year

6.0

Sales per ft²

450
Featured retailers

Parking spaces (Indoor)

1,842

Parking spaces (Outdoor)

916

Bus

100, 179, 119
4 charging stations

Bicycle park

Yes

Free Wifi

Yes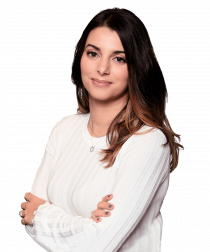 Manager Specialty Leasing And Partnerships