222 to 230 Queen Street
Ottawa, ON
14-storey building with a 4-storey adjacent structure with own front entrance located at the intersection of two major streets, Queen and Bank. Convenient to shopping, major hotels, government offices, Sparks Street Mall, gourmet restaurants and Parliament Hill.
Close to public transit and major arterial routes. New LRT to come in 2018. The building contains spacious entrance lobby, a ground floor cafeteria, restaurants, 24-hour banking, car rental agency, showers and secured bike racks.
Building characteristics
Total leasing area

205,652 sq. ft.

Number of floors

15
Sprinklers

Yes

Generator

Yes
Heure CVC
from 6 am to 6 pm
Security
Access card system providing access 24/7.
There is a security guard on Premises from 4 pm to 9 pm from Monday to Frid
Building accessibility
Indoor parking

209

Bike park available

Yes
Awards

Available leasing area
from 1,715 sq. ft. to 12,531 sq. ft.
2,022 sq. ft.
12,531 sq. ft.
2,614 sq. ft.
222 to 230 Queen Street, Ottawa, ON
Available offices list
SuiteFloor AvailabilityArea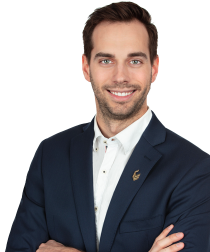 Xavier Martin
Leasing Director Leasing - Offices, Montreal Area